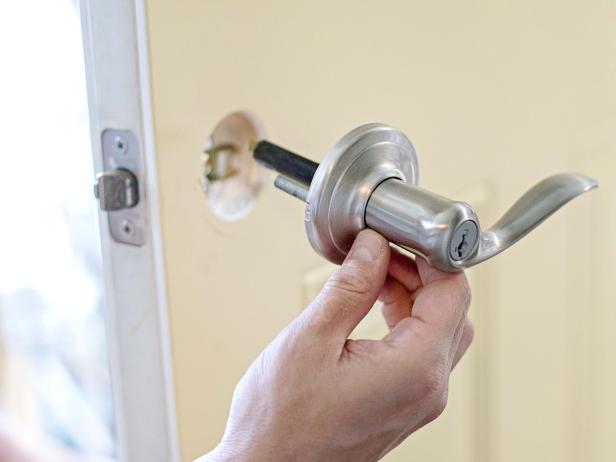 Installing, repairing, or replacing an interior door may call for an expert's guidance, but there are things you need to know as a homeowner before hiring a professional or going DIY. This article looks to give you a nodding acquaintance with interior door installation and provide you with useful tips for a seamless and cost-effective exercise.
1.  Know why you want to install the door
If you are on a budget, understanding the reason you are installing or replacing the door is paramount. Different door types suit different situations, and, sometimes, repair is the most workable option for you. If you are replacing the door because of damage, consider the likelihood of finding the same door type on the market. This ensures you don't ruin your home's aesthetics and you understand the perks of replacing that one door compared to installing new ones throughout the home.
Whether for functional or aesthetic purposes, knowing the exact reason you want to replace an interior door will go a long way toward helping you minimize costs and enjoy the results for a long time.
2.  Consider the types of doors available to you
This should be relative to a number of factors, including taste, purpose, cost, and aesthetic cohesion. Common interior door types include engineered wood doors, faux wood doors, pocket doors, bifold doors, accordion doors, solid wood doors, French doors, and fire resistant doors. A well thought-out filter-down criterion will help you find the door you need without compromising any of your specifications.
Each of the mentioned door types has its own pros and cons. Talk to a door installation expert if you are not sure of what suits you for a more informed decision.
3.  Consider the option of changing your interior door trim
If you are replacing your door strictly for aesthetic reasons, don't rush into your decision. Similar results can be achieved by simply changing the trim of the door. All you need to do is hire a seasoned door installation expert, and an afternoon will be enough to have your project finished. You can go about the task yourself if you have basic expertise in door installation, but hiring a professional will reduce the risk of further damage.
Depending on what you have on your other doors, the size of the door, and the look you want to achieve, there are several trim types you can find in your local home improvement store. Make a choice only after weighing all your options.
4.  Pre-hung or slab?
This is a very important question many homeowners fail to ask themselves. Pre-hung doors consist of the door and the frame while slabs do not come with the frame. Slab doors are plausibly less expensive than pre-hung doors since you don't have to pay for the frame and hinges, but they are not always the best option for you. Choose a slab only if there is a frame in place that is in good condition and you have found a slab of the same size as the door you are replacing. Note that buying a frame and hinges separately can be significantly costlier, meaning you are better off purchasing a pre-hung door if there is a chance a slab won't fit.  Go for a pre-hung door if:
You need it for a new construction
You're installing a door in that area for the first time
The frame is damaged, rotten, or old. If the structure of the frame is damaged in any way, then it is wise to remove it altogether or you will be forced to conduct another repair in the future.
If the existing frame does not suit the door type you wish to install. Sometimes, structural or aesthetic differences could make it hard for a slab to fit into a frame without necessitating modifications. When that is the case, go for a pre-hung door that sports the frame of your liking. It will not only give you the results you desire but also save you a significant amount of money in labor charges.
5.  Hire an experienced door replacement expert
Last but not least, get your door fitted by someone who knows what they are doing. There is nothing wrong with DIY door installations, but you are guaranteed better results over a much shorter period if you let an expert handle the work.
Professional door installers have the training, skills, personnel, and equipment to go about installing doors seamlessly and liability is on them if anything goes wrong.
Conclusion
A door installation is a permanent project that should suit both your short- and long-term needs. Fixing installation mistakes can be costly, and consequences of using a poorly fitted interior door can be dire. The above tips are a good place to start for anyone who hasn't been through a door installation process before. Be sure to contact an expert for more information on interior doors and tips to execute your installation plans with the utmost ease.